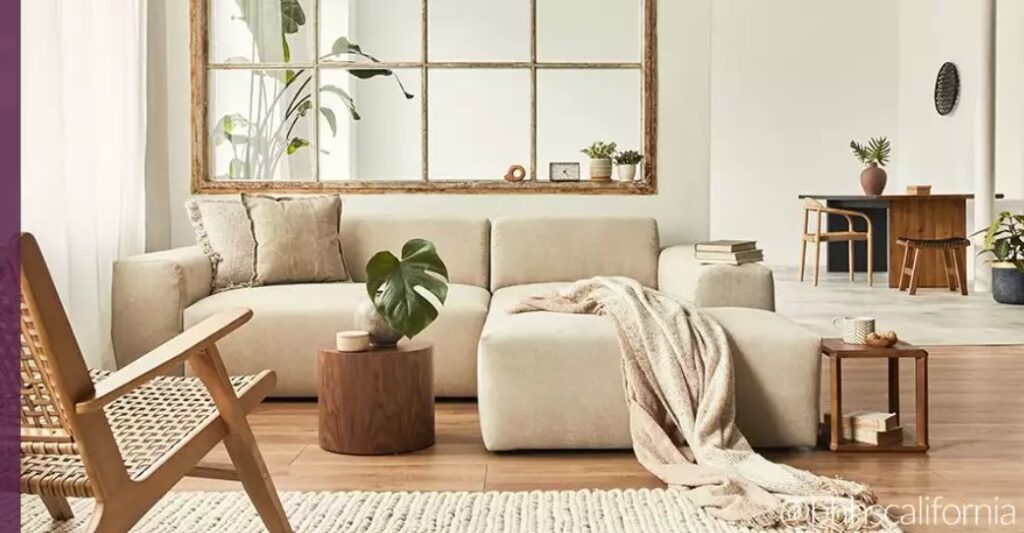 Author: BHHS
If you sold a home before, you know one of the first things a real estate agent tells you is to "declutter" your house. In fact, one of the most important things you can do before the real estate agent takes photos is to declutter – and leave it that way. Potential buyers want to imagine their stuff in the house, and it's harder to do with your stuff.
Additionally, certain personal information or sentimental items should not be on display for strangers to see, including photos of relatives. Finally, decluttering your home makes it look larger, which means that it is more appealing to potential buyers.
Keep in mind that buyers want to see everything – they want to look in cabinets and closets. They want to look at the bathroom and bedrooms. When you minimize all of the clutter, you maximize the storage space and remove distractions.
When you have found the best month to sell a house and are sell your home, a real estate agent at Berkshire Hathaway Home Services California Properties can give you tips on preparing your home for sale, including decluttering your home.
Decluttering your home: Where to start
The first thing going through your mind after your real estate agent asks you to declutter is, "Where do I start?" Work on one room at a time. If a room has a lot of visual clutter, start with the closet, then work your way through the room. If you try to declutter your whole home at once, you'll get frustrated with the entire process and end up "losing" items you need to get your hands on quickly.
For example, start with the linen closet. Go through the towels and linens. Set those aside that you need and use often. Pack up items you use infrequently and label the storage boxes. Set aside items that you never use that should be donated or sold.
Place what you are keeping back in the closet. Store the boxes of items you are keeping in the basement or a storage locker. Box up items you are donating and take them to the place you are donating them to. Finally, box up the items you want to sell if you are having a yard sale. If you plan to sell the items online, take photos of them, pack them in boxes, and put them where you can easily access them.
You do not need to wait to list the items you are selling. Taking photos of many items and listing them gets tiring, so do it as soon as you finish a room or an area.
If decluttering still seems to be overwhelming, ask a friend to help you declutter. As you pull items out and decide where they go, your friend can take pictures or pack the items in boxes for you.
If you find that you have to make too many trips to the dump to get rid of old and/or broken items that you can't sell and no longer need, you can rent a dumpster. If you are throwing out old computers, gaming systems, and other electronics, make sure you wipe all of the data. In fact, if you have hard drives, discs, USB sticks/drives, and other portable media with information on them, you should pack them in separate boxes. Most shredding companies can shred these items. Once you go through your paperwork, you'll find that you'll probably have enough to have the truck come right to your house.
13 Decluttering tips to declutter your home
You should move everything you put into totes or boxes to a storage facility before allowing a real estate agent to take listing photos. Storing them in the basement or another room only clutters that area and makes it look smaller.
1. Clean all closets in every room
One of the first places prospective buyers look is in the closets. They want to make sure there is enough closet space for all of their stuff. If your closet has shelves, keep only necessities on the shelves. Store all that stuff you keep on the shelves in boxes until after you move.
If your closets are stuffed with summer and winter clothes, remove the clothes for the winter if you are selling in the summer and for the summer if you are selling in the winter.
2. Clean kitchen, laundry, and bathroom cabinets
Go through kitchen and laundry room cabinets. If you can do without it for a short time, pack it up and put it in storage. If you have three sets of dishes, pack up all but one and store them – you most likely won't be entertaining during the moving process. Pack up any pots and pans you can get away with. While it's convenient to have 17 pans when cooking a larger meal, if you can get by with five, it makes the cabinets look more spacious.
3. Thin out bookshelves
Your bookshelves might look great when filled with books and knickknacks… too you. Those items are distracting to prospective buyers. Leave a few books on the shelves and maybe one knickknack on a few of the other shelves. If you are taking the bookshelves with you, it's better to pack them up and put them in storage, along with all of the books and knickknacks, so the room looks larger.
4. Clear countertops in the kitchen, bathrooms, and laundry room
Keeping small appliances, a container of cooking utensils, a coffee pot, and other items on the kitchen countertop makes life convenient. However, it just shows that you don't have a place to store those items and makes your kitchen look cluttered and small. Clean out a cabinet to store the toaster and a coffee pot and pack everything else up. Keep a few cooking utensils and pack up the others that you can manage without.
Additionally, if you have décor above the cabinets, magnets on the fridge, and other kitchen décor, pack all of it away until you move. While it might make your home look inviting and cozy, it also makes the kitchen look smaller and is distracting.
Move toothpaste, toothbrushes, combs, and other items off the bathroom counter. Put them in a junk drawer or a small covered tote under the sink, so they are out of sight. The same goes for the laundry room – clean the cabinets and counters. Keep only what you use, such as laundry detergent and softener. Pack everything else up unless you absolutely need it for deep cleaning or living.
5. Go neutral
If you have a lot of colors in your rooms, remove them. Use a neutral-colored bedspread. If your furniture is colorful, choose the most neutral to leave in the house while you show it and move the rest to storage. If you are only two, but you have a sofa and three chairs in the living room, move the sofa to storage and keep the three chairs. Keeping colors neutral not only makes the room look larger but is also less distracting. And moving any furniture that you can do without for a few months also makes your rooms look larger.
Finally, if any of the rooms in your home are painted with "specialty" or bright colors, paint them with neutral colors.
6. Curb appeal
Often, people drive by a listing before requesting a showing. Thus, curb appeal is very important. Keep the front lawn mowed and the porch clean, as this makes a good first impression. If the porch looks faded, add a new coat of paint or stain, especially on the floorboards. Add new shrubs and flowers if any are dead or do not look well.
If the mailbox looks shabby or is tipping over, straighten it out and give it a new coat of paint. Pressure wash the exterior of your home, including sidewalks and paved or concrete walkways and driveways.
7. Organize storage areas
The pantry, a hall or entry closet, and even a storage room off the garage can't get away from prying eyes. Make sure all storage areas have minimal items in them – just what you need to live – and that the storage areas are all organized.
8. Create a welcoming entryway
When someone walks into your house, you want to "wow" them immediately. Creating a welcoming entryway goes a long way in doing that. Offer a place for visitors to hang jackets. You might even have one small piece of décor on a table or a wall – as long as it doesn't make the entryway too crowded. Always remember: Less is more.
9. Widen halls
Remove pictures and hall tables from the hallways. They are already narrow in nature, and even items hanging on the walls can make them seem cramped. If the hall has a light, turn it on before a prospective buyer shows up. Also, open the doors to every room. The additional light from the rooms makes the hallway seem more spacious.
10. Enlarge the living room
You can make the living seem bigger than it is by painting the walls a light, neutral color and removing unneeded furniture. Remove all décor, except for one or two pieces that help showcase the room. If you have built-in bookshelves, pare the items on them down, so they have few items to distract people or make the room look cluttered. Keep three to four books on each shelf. Pack the rest away.
11. The Home office
If you have a proper home office – not a bedroom that has been converted, be sure to clean the visual clutter. File papers, shred documents you no longer need, and hide computer cords that might be showing. If you have bookshelves in the office, clean them up and pack away most everything on them.
12. Remove photos
Remove all photographs on the table and walls. Pack them up for the new house. It makes it easier for a buyer to visualize their photos in the home when they don't see yours.
13. Pick up most table décor
If you have décor on living room end tables, hall tables, and other tables, remove most of it. In this case, you don't want a completely bare surface, but you don't want it cluttered, either. Leave one item on each table, but ensure it is something neutral. If a prospective buyer doesn't have the same taste you do, it could turn them off on the house.
Work with California Properties to get your home ready to list
Getting your home ready to sell can be a challenging activity. You don't realize how much stuff you accumulated over the time you lived there. When you start with one small space at a time, the decluttering process is much easier.
We are always available for advice on decluttering decisions, especially when it comes to which furniture you should move into storage and idea for "hiding" items you absolutely need, such as the coffee pot. We also have plenty of resources to help you get everything done to help you sell your home for top dollar.  Feel free to give us a call today.
Corrigan | Cohen Group
BERKSHIRE HATHAWAY HOMESERVICES CALIFORNIA PROPERTIES
1299 Prospect Street | La Jolla, CA 92037 | Broker DRE# 01317331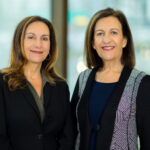 Susana Corrigan
858.229.8120 | Lic# 00837598
Patty Cohen
858.414.4555 | Lic# 01340902