Author: BHHSCalifornia
When determining how much value a pool can add to your house, the first question is the same one that dominates all of real estate: What's your location?
If you're a Los Angeles resident, good news! Pools add more property value to homes in Los Angeles than anywhere else in America.
Essentially, if you have a backyard pool in California, it's likely to raise the value of your home. Still, California is a big state, so the exact value added can vary quite a bit. Some examples of what you can expect are:
Los Angeles: Homes with a pool sell for about $95,000 more than similar homes without.
Orange County: Pools add approximately $56,000 of value.
Riverside: Pools add approximately $45,000 of value.
Oakland: Pools add approximately $29,000 of value.
Sacramento: Pools add approximately $21,000 of value.
San Diego: Pools add approximately $20,000 of value.
As you can see, in California, having a pool is a major selling point for a potential buyer. And it makes sense when you factor in the weather of the state, especially the desert climate you might find in SoCal. It is worth keeping in mind that these valuations are all approximate, how much a pool will affect your specific property can still vary widely.
To get a better idea of how pools will affect your property, you should probably first appraise how much the property itself is worth. The median price of a home in Los Angeles is in the high six figures, which explains why a pool can add nearly another six figures by itself. But that's the median, if your home is worth more or less than that, the value added by a pool will also be affected.
But there are factors beyond location which can affect how much a pool will add.
Types of pools
Much like the type of house you own will affect its market value, so too will the type of pools you have. While there are many different types of pools, in terms of value, we can break pools into two main categories:
Above-ground pool: Often attached to a deck, an above-ground pool is a semi-permanent structure that is built on top of your existing yard. They can be built in many different sizes and are often less expensive to construct than an in-ground pool.
In-ground pool: In-ground pools require more planning and more construction than their above-ground counterparts. However, unlike above-ground pools, when finished, an in-ground pool integrates seamlessly with your yard.
When comparing the two types of pools, there's a clear winner when it comes to value-added. In-ground pools add more value than above-ground pools. So why opt for an above-ground pool? The costs associated with adding an inground pool can range between $20,000 and $100,000. The nicer the pool is, the more value you're likely adding to your house, but with a price tag that high, there's no guarantee the added value will cover the construction costs.
Construction costs may outrun the value added on above-ground pools as well. But construction of an above-ground pool is likely to come in somewhere between $794 and $4,438. So, if your main goal is summer fun and not resale value, an above-ground option may be more budget-friendly.
Valuable pool types
While in-ground pools are a large investment, they can pay off in the long run. The most appealing pools will add the most value. That means to maximize a pool's worth, it will need to be more than simply a water-filled hole in the backyard. Pools that integrate into your home's architecture or have eye-catching features like attached hot tubs, infinity pools, or waterfall elements will be more attractive to buyers and add more value to your home.
Yard considerations
Another thing worth thinking about when you consider whether a pool will add value to your home is the property itself. Is there room for a pool? Will adding a pool make your backyard more of a waterpark than an actual yard?
If your yard isn't a size that can comfortably fit a pool, then adding one can subtract value from your home during resale. The pool needs to fit your home both in an aesthetic sense and a literal one for it to truly add value.
Pool costs
Another thing to consider when deciding whether to add a pool (or purchase a home with a pool) is the continual costs of owning a pool. While the construction costs of a new pool are one thing eating into the value it adds, so too are the costs of maintenance and upkeep. If you're flipping a home for quick resale, this may not be an issue, but if you plan on living in the home for any period before selling, you'll need to take this into account.
The average maintenance costs for owning a pool will average around $1,500 annually. These costs include things such as:
Water analysis; making sure the chemical levels are correct
Cleaning of all elements of the pool
Maintaining the filter
Skimming and vacuuming the pool
Opening and closing the pool seasonally (if necessary)
Liability insurance
Additional property tax (since the pool has added value to your home)
There are also fees such as electricity and water fees, not to mention any repair costs you may accrue over time. It's worth considering these costs when deciding whether a pool is a worthwhile investment for your home.
California costs
In addition to the pool costs listed above, there are some California-specific costs worth considering. In California, there are laws designed to combat accidental drownings. They stipulate that if you have a pool, you also need to have two of seven safety measures in place. These measures can include:
An enclosure that isolates the pool from the home.
Removable fencing and gate that is lockable and self-closing.
A safety pool cover that is approved by the state.
Exit alarms on all doors from the home that lead to the pool.
A self-closing door or device with a latch placed at least 54 inches high on all doors that lead from the home to the pool. This height will prevent children from being able to access the pool without supervision.
An alarm in the pool that will alert when someone is unexpectedly in the water.
Any other protection that meets the standards set by the previous examples.
The costs of these safety measures should also be accounted for when considering your maintenance costs in California.
Neighborhood considerations
Another thing to think about when deciding if a pool is the right choice for your property is to look at the type of neighborhood you're in. If yours is the only property around without a pool, you may find buyers looking in your area have a pool as an expectation.
Generally speaking, the types of properties that are best suited to having a pool are the types that will already fetch a high price on the market. Affluent buyers will be more likely to look at the aesthetic and lifestyle advantages that a pool offers and won't be hung up on the costs of maintaining it.
Pool value beyond money
When we talk about value, we often focus on monetary value. And, if you're thinking of selling your home, the monetary value may very well be the thing you're most focused on. But for home-buyers, pools can add value beyond potential resale:
Exercise: Swimming is a wonderful form of cardiovascular exercise. Many people prefer it to running (either outdoors or on a treadmill), and having a pool at their house means they're more likely to be able to fit in some quick cardio sessions into their busy schedules.
Injuries: While owning a pool does come with some safety concerns (as seen in the California laws relating to pool safety), they can also be therapeutic for people dealing with injuries. The water can take a lot of stress off of the joints in a way that can benefit anyone dealing with chronic aches and pains.
Hosting: If you enjoy playing the role of host in your social circle, then having a pool is a surefire way to ensure you'll be keeping your title. People love to socialize around a pool, whether it serves as a place for kids to get out energy or a place for adults to relax.
Enjoying California's climate: Many people move to California to enjoy the beautiful weather and soak in the sun. Then, life happens, and we find ourselves inside, hunched over computers. Having a pool can be just the enticement some people need to leave their office and get out to enjoy the beauty that surrounds them.
Other ways to add value to your house
A pool can certainly be a smart addition to your home. However, installing a pool is a big project, and you're not guaranteed that the value a pool will add will be more than the cost of installing one. However, there are other, smaller ways you can add value to your home that you may want to consider if pool construction is giving you sticker shock:
Clean: Sounds simple, but simply going through your house, making sure you get rid of all unnecessary clutter and giving it a thorough cleaning can add a good deal of value to potential buyers.
Landscaping: Whether you want to utilize your green thumb or hire professionals, sprucing up your yard with landscaping improvements will enhance your house's curb appeal and add to its value.
Painting: On the small end, it may be just slapping a fresh coat on the walls. On the large end, it may be redoing the entire exterior of your house. Either way, fresh paint will add to your home's appeal and help it fetch a higher price.
New appliances: Having the best when it comes to appliances is something people factor in when deciding on the home's value. Your 15-year-old fridge may work perfectly fine, but a new one will attract buyers and could result in them upping their price more than the cost of the upgrade.
We are always here to help and answer your questions. Give us a call today!
Corrigan | Cohen Group
BERKSHIRE HATHAWAY HOMESERVICES CALIFORNIA PROPERTIES
1299 Prospect Street | La Jolla, CA 92037 | Broker DRE# 01317331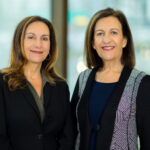 Susana Corrigan
858.229.8120 | Lic# 00837598
Patty Cohen
858.414.4555 | Lic# 01340902
Chairman's Circle – Diamond – Top ½ of 1%, Berkshire Hathaway HomeServices Global
Top 25 Small Teams Out of 50,000 Agents, Berkshire Hathaway HomeServices Global
Legends Award Winner, Berkshire Hathaway HomeServices California Properties
Top 200 Teams in the U.S.A. as published by The Wall Street Journal – Top ½ of 1% of Realtors Nationwide
2017-2021 San Diego Association of Realtors Circle of Excellence Award
San Diego Magazine – 5-Star Professional Agent Award 2005-2022
These are just a few examples, but they show that even if a pool isn't an investment you feel comfortable with, there's still plenty you can do to maximize the value of your home.